Affiliate Partnership Program
Wireless@Virginia Tech Industry Affiliates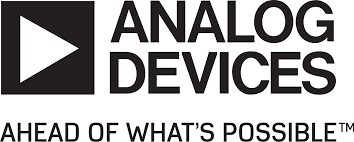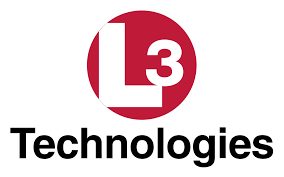 The purpose of the program is to establish close cooperation and information/technology transfer between groups interested in supporting wireless communications research at Virginia Tech.  The affiliates program currently offers a partner membership and an optional student fellowship.  The partnership program represents an annual funding commitment.  The return on this investment comes quickly to those companies that are involved in research and recruitment.  The affiliate relationship is an excellent way to get broad access to research; it aids in recruiting efforts; and sets the stage for additional teaming opportunities. The program also offers access to group publications and free educational versions of software tools developed by Wireless @ Virginia Tech faculty and students.
Partner Membership

Partner Membership is particularly suited to companies seeking a connection to the group and a working relationship with students and faculty.
Benefits of this membership:
Wireless @ Virginia Tech will provide specific assistance with student recruiting including posting notices for recruiting events, circulation of e-mail recruiting announcements, the use of group facilities for in-lab recruiting events, personal introductions (facilitated by Wireless @ Virginia Tech faculty) to students of interest, and faculty attendance at recruiting functions. Wireless @ Virginia Tech will provide access to a "Members Only" password protected portion of the web site which contains group research reports, as well as a database of students/group publications. Videos of seminars and tutorials on timely research topics created by Wireless @ Virginia Tech students and faculty will be made available to the affiliated companies.
To more strongly foster interaction, a designated faculty point of contact will be provided to all Partner Members. This faculty member will be the first point of contact for the affiliate. An annual visit by the designated faculty point of contact will be made to the member's facilities to summarize specific research activity in the member's area of interest. These visits will also provide opportunities for technical exchange in common areas of interest.
Each Partner Member affiliate will receive two paid registrations to the Wireless Symposium held each Spring. At this event, affiliates will also receive a copy of the Research/Poster Abstract Book for the Wireless@Virginia Tech program. In select years, the Wireless Symposium will endeavor to include a Summer School providing several short courses on hot research areas and an opportunity for wireless professionals to quickly come up to speed on the latest technology trends. Affiliates will have representation on the Wireless @ Virginia Tech Advisory Board. This board provides input into the direction of the organization and will meet annually with the Program Director (Associate Director for Affiliation Relations).

Partners have the opportunity to participate in the Wireless Industry Fellow Program described in below. Upon a company's request, faculty or students of Wireless @ Virginia Tech can provide informal advice or more substantial technical consultation at nominal cost or can recommend suitable experts. Free educational versions of software tools developed by Wireless @ Virginia Tech faculty will be provided upon request.
Wireless Industry Fellow
This program is offered as an additional, optional feature with the Partner Membership. This program offers an opportunity to support a fellowship designated for a specific faculty member to award to a selected graduate student. The selected graduate fellow is expected to develop a close relationship with the member company sponsoring the fellowship. The student and the company are encouraged to consider summer internship or exchange arrangements and to collaborate on research/thesis directions. The company may also provide a researcher to serve on the student's thesis committee.
Interested in our affiliates program? Please contact Dr. Lingjia Liu for more information.